Gelato Festival World Masters: my journey!
Gelato Festival London 2019
It's been an extraordinary journey with so many challenges to overcome. Shortlisted for UK final with Salted Amaretto flavour, my classic "last minute" operation with the addition of salt. This is a the typical forced choice, however sometimes makes you find a solution you'd never have thought of. I've transformed an anonymous taste, into a best seller constantly sought by customers.
Salted Amaretto UK No.1
July 2021. I will never forget that day, Salted Amaretto has been awarded as best flavour in UK! First of all, I'd like to recognize the immense hard work of the others contenders. To be honest, the way to this award was no child's play. Next step Gelato Festival World Masters the final Dec 1/2, 2021 – Italy.  Wish us good luck and stay tuned!
Dec 1/2, 2021- Gelato Festival World Masters
I am really proud for this great achievement! We have got the Special Mention as best Gelato storytelling. After 4 years of worldwide selections, 3.500 participants and hundreds of events, I've been shortlisted among 32 gelato chef, competing for a chance to win the title of World Master, it's been an honor. I would like to personally thank you all for the support and endless love received during this incredible adventure. Grazie mille.
Serves 4 people

Includes pre-weighed ingredients
What do people think of us?
Always delicious This is a hidden gem - we visit often - a lovely spot for a coffee or ice cream and a delicious selection of freshly made sweet and savoury snacks all accompanied by excellent service . Probably the best ice cream we have had in London .
Brilliant local business with delicious gelato In this uncertain and worrying time, we must come together and support local businesses. Cremoloso is a wonderful small business with ever friendly owners who always serve their fab homemade gelato with a smile and a Ciao! On this occasion, I ordered via deliveroo and my ice cream came within 20 mins of ordering, with some extra cookies added in. Great service, as always! Take care x
Amazing ice cream and friendly would I go there again..... definitely and I only love great ice cream.clean, functional and delicious. Impressive variety too.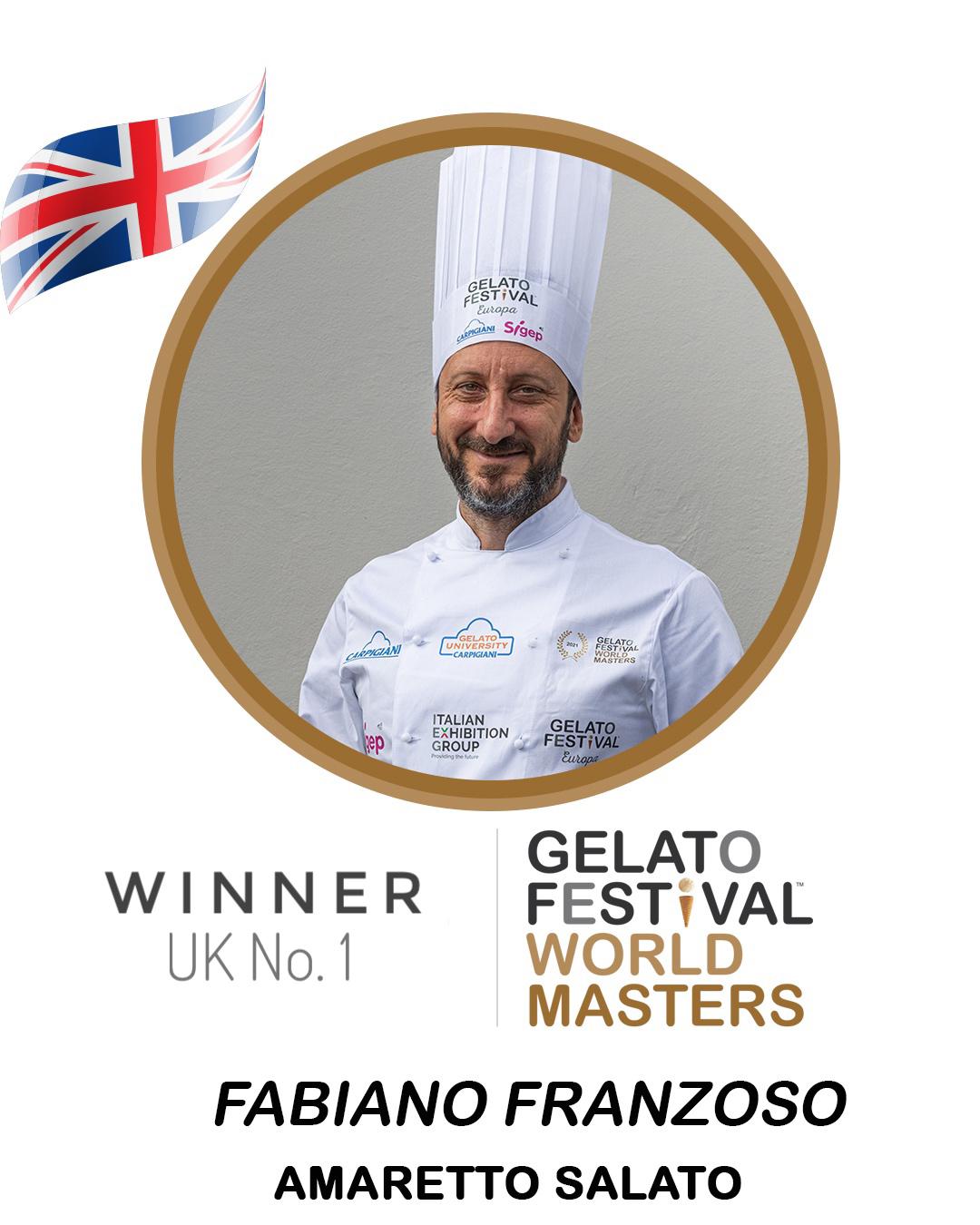 Verify Your
FREE Delivery
Movie Night
Bespoke Flavours
Birthday Parties
Free Delivery
Gelato Festival London 2019
Shortlisted for the World Championship Gelato Cup in 2021 with our delicious new flavour Salted Amaretto.
Gelato Festival London 2019
This is where all started. I've been shortlisted for Gelato Festival World Masters 2021 and now fingers crossed!
Wandsworth Business Award 2018 Winner
Subscribe and get your 40% off!